Vista AST provides curriculum, equipment and support services to educators and students nationwide. It is the designer and manufacturer of desktop, fused filament 3D printers and related technologies specifically for education and workforce development use. It developed a proprietary software application that creates a virtual collaborative learning environment, allowing remote operation of digitally controlled equipment and real-time technical support. With a contract from U.S. Department of Defense, DARPA, to support its goal (MENTOR initiative) to transform manufacturing by influencing the next generation workforce, Vista personnel developed the Invent2Make Program curricula that is based on design thinking, skills of collaboration, teamwork, problem-solving and creativity and use of digital equipment and technical resources.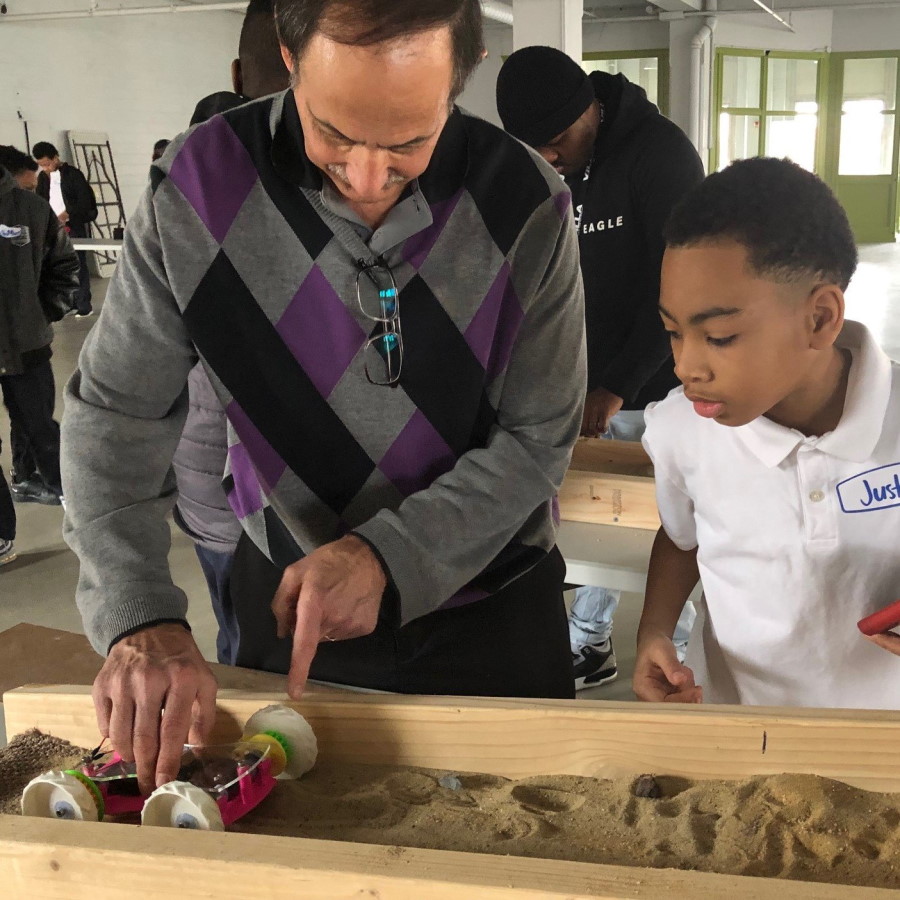 Client List:
Defense Advanced Research Project Agency (DARPA)
Lockheed Martin
America Makes
Department of Defense
Texas El Paso University
Air Force Academy
Moreno Valley College
Palo Verde College
Columbiana County ESC
Youngstown State University
Department of the Navy
NASA
More than 100 other government, college and university, non-profits, and K-12 schools are our clients as well.
Vista has key strategic alliances, collaborations and partnerships with leading educational, government and private entities to promote and sustain critical education and workforce development initiatives that are crucial to the nation's economic vitality by inculcating a passion for STEAM disciplines. Integral to the nation's economy is for the next generation workforce to fulfill the unmet and increasing need of the knowledge workforce. Vista's key personnel have worked with DARPA and leading universities to develop the basis for the Invent2Make Program which provides relevant education and workforce skills. It has collaborated with NASA Glenn Research to reach a broader audience with its NASA Engineering Design Challenges. Vista is a member of America Makes, the national laboratory for additive manufacturing and supports its educational initiatives.
Meet Our Team
Jack Scott PE: As President of Vista AST, Jack is passionate about education, from K to 16 through workforce development. Jack is committed to introducing students of all ages to innovation and creativity, inspiring them to design and pursue STEM-related careers. Jack has a Masters in Industrial Engineering from Texas A&M and a Bachelors in Mechanical Engineering from Youngstown State University. He retired as president and COO of Parsons, a multi-billion engineering and design firm in 2007 and has been fully dedicated to inculcating a passion for innovative learning since.
​Julie Michael Smith: Julie engages with all aspects of Vista including stakeholder engagement, curriculum development, sales and marketing. With Bachelors and Master's degrees in Business Administration, she has over 25 years' experience working with industry, government and academic institutions.
Bill Scott:  Serving as Director of Operations for Vista AST, Bill is responsible for day to day business activities, project management and controls, procurement and business development.   Bill has more than 13 years of experience in project management, project controls and proposal development for both federal and industry clients, holds a Bachelors Degree in Mechanical Engineering from UCLA and is fluent in Spanish.
John Spano: With more than 40 years experience in educational technology, John is a go-to guy for our INVENT3D printers. John has a masters degree in education from YSU.
Joseph Jeswald: Leading the development of Vista's educational offerings, Joe has 40 years' experience in secondary education and administration, culminating his career as superintendent. Joe is passionate about STEM education and its influence on today's students. Joe's education degrees have been awarded by Hiram College and Youngstown State University.
Craig Richards: As the Technology Director for Vista AST, Craig manages all aspects of technical support and development of various Vista AST projects. Additionally, he assists with professional development training. Craig has a Masters of Computing and Information Systems as well as a Bachelors in Computer Science from Youngstown State University.
Francis Owusu-Dompreh: Managing the Maker Space,  Francis brings expertise in design, additive manufacturing and CAD/CAM programs to the Maker Space's educational users. Francis has a Masters in Mechanical Engineering from Youngstown State University.
Andy Scott: Andy has a BFA from California State University Fullerton and provides input into the arts component of our STEAM program and operations of our I2M Makerspace.