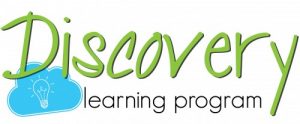 Discovery Learning Program offers STEM-focused courses ranging from six to nine weeks for grades 3 to 8 and customized modules for grades K-2.  Specialized content can be developed to meet specific instructional needs. DLP utilizes the INVENTORcloud and STORM hardware technology and software applications to integrate innovation, creativity and design thinking.  Instruction and activities emphasize 21st century skills such as communication, collaboration and critical thinking along with teamwork, team roles, problem solving and brainstorming.
DLP courses introduce STEM disciplines, exploring their application in sciences, technology and everyday life.   CAD programming and 3D printing are used with projects which bring together engineering and design with teamwork, problem solving and brainstorming.
Grade 3: Exploring the Engineering Way – 6 weeks (30 hours)
This course provides an introduction to engineering and the careers of engineers, designers and architects.  It also teaches students about working in teams, brainstorming, and problem solving. Students learn the design process which they apply in project-based learning activities using solid modeling programs and 3D printers. Projects include building a car, designing a toy and a bird house with an option to collaborate with 4th grade students to build a "bird lab."
​
Grade 4: Problem Solving Through Collaboration – 6 weeks (30 hours)
Students study engineers who have impacted humanity, exploring fascinating designs and how their project engineering impacts the future.  Team work and building is emphasized with team roles and learning to collaborate to solve problems. Students study human history, specifically how humans have adapted to their surroundings to survive.  Using solid modeling programs, 3D printers and prototyping equipment, teams will design and build a prototype of a river vehicle and a device that will allow mankind to continue to adapt to changes in the environment.
​
Grade 5: Engineering Force, Motion, and Space – 6 weeks (30 hours)
Creativity, innovation, and communication are emphasized as students study energy.  Students look at man's role as it relates to energy use and study alternative energy resources. Students design and build projects to solve energy-related issues.  Learning creative problem solving, students study transportation and energy issues by analyzing and building a "better" bicycle and designing and building a bridge.
​
Grade 6: Engineering and Earth Science – 6 weeks (30 hours)
This course focuses on 21st century skills necessary for success across the curriculum and for those planning to study STEM with an interest in STEM careers.  Students study how engineers and scientists use creativity problem solving and teamwork to solve problems. Earth sciences and the forces of environmental energy are surveyed.  This course culminates with a capstone project in which teams research, design and prototype an item that can minimize carbon emissions, harness the energy of a natural source or otherwise use energy in an unique manner.
​
Grade 7: Designing Solutions for Today and Tomorrow – 9 weeks (45 hours)
Students will have an in-depth study of the design process, including influential designs of the 20th and 21st centuries.  They study the steps in the design process and learn about copyrights and patents as they study inventions. The role of the customer or audience is studied – identifying the potential users of the product and evaluating products designed for specific users. Teams will re-design an existing product, to improve or adapt to a specific user group.  Students evaluate and discuss real-life design teams, seeing how successful teams work together. Students will study critical thinking in decision making and problem solving, and learn to write a problem statement. The iteration process (build, test, evaluate, refine, rebuild) will be studied as students understand the value of this process.
Grade 8: All Things STEM – 9 weeks (45 hours)
This course explores the importance of STEM disciplines in our country, economy and careers.  Students learn "Why STEM is COOL" with examples from will.i.am and FIRST. The outlook for STEM careers is discussed and compared to non-STEM occupations. This course explores science fiction tools that have become reality and then, students will create their own futuristic product to solve problem.  Students focus intently on the design process, including viewing NASA projects, and learn to employ the design process in designing a robot for enhancing human well-being.
​